Black Panther is nearing its final days until premiere and the build up is at one of the highest ever for a film of its caliber.
The much awaited Marvel film, directed by Ryan Coogler has already broken presale records for any Marvel movie in history. According to Fandango, Black Panther is already a top seller;  presale and current, even exceeding sales for movies that are already in theaters at the moment. This has been in big part due to numerous campaigns that have given incentive for the community to make sure the youth can see this positive representation of culture (myself included, for the kids).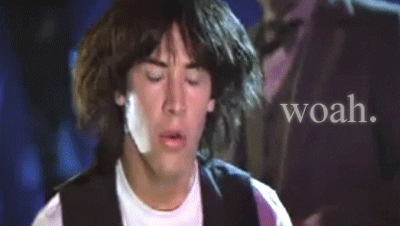 Also, Kung-Fu Kenny is blessing the Wakanda airwaves as well.
Kendrick Lamar and Top Dawg founder Anthony Tiffith are the masterminds behind the Black Panther: The Album Soundtrack, which features some huge bangers from Future, 2 Chainz, SZA, Khalid, Ab-Soul, Jorja Smith,  and the Weeknd.
"All the Stars" featuring Kendrick and SZA was released last month and the follow up single for the soundtrack is called "Pray for Me" which includes a collaboration with K.Dot and The Weeknd. The vibes of "Pray For Me" gives that methodical feel of The Weeknd's vocals with Kendrick lamenting the track with some  quality bars that would make T'Challa proud. Super addictive track.
Peep the tracklist below, the soundtrack is available on iTunes, Google Music or other streaming platforms.
"Black Panther" Kendrick Lamar
"All the Stars" Kendrick Lamar, SZA
"X" – Schoolboy Q, 2 Chainz, Saudi
"The Ways" – Khalid, Swae Lee
"Opps" – Vince Staples, Yugen Blakrok
"I Am" – Jorja Smith
"Paramedic!" – SOB X RBE
"Bloody Waters" Ab-Soul, Anderson .Paak, James Blake
"King's Dead" – Jay Rock, Kendrick Lamar, Future, James Blake
"Redemption Interlude"
"Redemption" – Zacari, Babes Wodumo
"Seasons" – Mozzy, Sjava, Reason
"Big Shot" – Kendrick Lamar, Travis Scott
"Pray For Me" – The Weeknd, Kendrick Lamar
The red carpet rollout for Black Panther was nothing short of black excellence. In a thematic sense; the movie's persona meshed in an uncanny way with the cast as it felt like true Wakanda vibes, furthering the hype as it makes its entrance on the big screen Hollywood premiere. Vibes below.
Reviews of the movie thus far from early viewings state that Black Panther is the best release the Marvel franchise has had yet. Some red carpet celebs share their thoughts of the film on Twitter. See for yourself.
Them Feels: 
Rewatch, Rewatch, Rewatch:
Beautiful Movie, Gorgeous Cast. All the looks.
Looks like we got a hit! We'll see in the coming weeks.
What are your predictions for the movie? Will it break the box office? Let us know in the comments!